Cam Talbot, Anton Forsberg, and the Problem with Save Percentage
None of the organization's goalies appear fit to take the starter role next season, but is that really the case?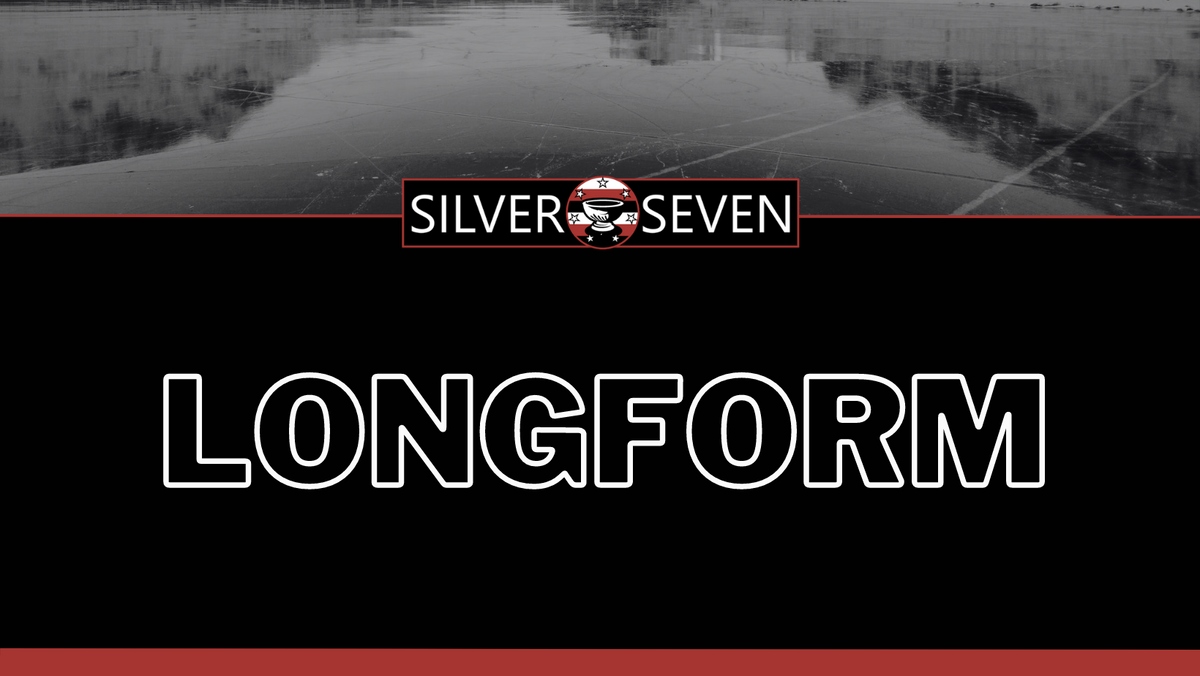 Figuring out what exactly went wrong for the 2022-23 Ottawa Senators is like finding a needle in a surgical suite because a big part of it is actually not that difficult: they didn't get saves, especially when it mattered most.
Naturally, questions have emerged about Ottawa's goaltending going into next season. Cam Talbot, with a .898 SV% in 36 games, almost certainly won't (and shouldn't) be back next year. Anton Forsberg was better, but not by much, sporting a .902 in 28 games. There's also Mads Søgaard, who could be ready for a full-time backup role in the NHL next season, but with an abysmal .889, another year in the AHL might not hurt.
When evaluating  the current roster of goalies by raw save percentage alone, it would appear that there are no internal options for a starter that inspires confidence. The caveat, however, is that SV% is a flawed stat. In fact,  relying solely on it to evaluate goalies masks some of the complexities of the Sens' goaltending puzzle.
First, some background as to how we've arrived at this point: the one-for-one swap of Talbot and Filip Gustavsson last off-season made sense in theory. The Senators were looking for a more established goaltender and had the cap room to take on the contract of Talbot, who posted a 32-12-4 record and .911 SV% in 2021-22. Gustavsson was a young goalie with potential, but he was coming off of a poor season, with a 5-12-1 record and .892 SV%.
However, the Minnesota Wild  put themselves in a position to win this trade from the start, while the Senators did the opposite. The difference lies in the contrast between the two clubs in terms of team defence last season. To put it bluntly, the Wild were very good at playing defence, while the Sens were (at times) very bad.
At 24 years of age, Gustavsson has thrived with a change of scenery, posting a .933 SV% in 38 games. While the raw number accurately captures the total number of saves made, there are factors other than a goalie's performance alone that influence that stat. SV% assumes every shot against has the same chance of ending up in the back of the net, which simply isn't true.
Team defence (quality of shots against, measured by xGA rates) should always be taken into account when looking at a goalie's SV%. Otherwise, you end up fixing your Matt Murray problem with a less expensive Matt Murray.
Where it gets interesting is that while Minnesota finally has given Gustavsson some semblance of structure to work with, the Senators' defence in front of Talbot wasn't too far off, being only slightly weaker at 5-on-5 by the HockeyViz model. NaturalStatTrick even has Talbot ahead of Gustavsson in terms of team defense, ranking him 9th out of 70, two spots ahead of the latter.
This makes sense, as on top of a breakout season for Erik Brännström, Jake Sanderson was playing Top-4 minutes while Nikita Zaitsev wasn't. And while there are mixed opinions on Travis Hamonic, there's no doubt he's been an upgrade on the very low bar that is the very tall Josh Brown.
So while Talbot took another step back this year, it was actually in spite of the Sens' defence, not because of it. Of course, this strong defensive play wasn't consistent, and not all Sens goalies benefited. Let's take a closer look at the three most-used Ottawa goaltenders, in terms of GSAx (Goals Saved Above Expected) – a stat which is created by subtracting actual goals from expected goals. In this case, the higher, the better.
GSAx isn't a perfect stat either – only being as good as the expected goals model being used. Every model is different, and has a varying degree of success as a predictor of actual goals. However, favouring certain shots based on type and proximity of the net is better than treating every shot the same.
The following table was created using MoneyPuck's publicly available data. You'll find each Sens goalie's GSAx per 60 minutes, as well as where they rank among 72 goalies with at least 15 games played.
| Goalie | Games Played | GSAx/60 | Rank (Out of 72) |
| --- | --- | --- | --- |
| Cam Talbot | 36 | -0.015 | 39th |
| Anton Forsberg | 28 | 0.330 | 14th |
| Mads Sogaard | 18 | -0.249 | 54th |
NST and HockeyViz have different numbers as you'd expect, but all three agree with Forsberg - Talbot - Søgaard as the definitive ranking for Sens goalies this season. You get the same results using SV%, but the gap between Forsberg and Talbot is smaller, which I don't think paints an accurate picture of how both have played.
I personally have noticed a lot more questionable goals end up behind Talbot – he's been the worst player in many of his losses, and a few of his wins as well, with the recent games against Philadelphia and Columbus being good examples. Forsberg had his share of awful games too, but looking at some of his worst efforts by save percentage, you've got games like the 5-4 loss to Vegas on November 3rd. Despite heavily outshooting the opposition and getting just 14 saves on 19 shots, I implore you to watch the "defense" on display in each of the five goals.
Despite having taken a step back from last season, Forsberg has still given the team in front of him a chance to win games more often than not. He had a strong 2021-22 campaign, ranking 13th in MoneyPuck's GSAx/60 among 53 goalies with at least 25 games played. While this still isn't elite, it's hard to imagine any available goalie outperforming him, that also fits under the team's cap structure.
The main concern for Forsberg will be whether or not he's healthy to start the 2023-24 season. He suffered tears in both MCLs on February 14th against the Edmonton Oilers, with a projected 2-3 month recovery period and no surgery required. Given his age, 30 years, lack of previous long-term injuries, and his having not played extensively in the NHL at this stage, I'm optimistic he'll be ready to take the reins as a full-time starter next year for Ottawa.
So, as a member of Team Forsberg, to where do I think the Sens look for a backup? While I think it's fair to give a shot to Søgaard, there should be a veteran option in place in case he doesn't take as big of a step forward as one would assume for his 6'7 frame. Taking into account the upcoming contract negotiations with Alex DeBrincat, Shane Pinto and Erik Brannstrom, any goalie the Senators bring in would likely need to have a cap hit under $1M. That rules out a Jeremy Swayman offer sheet for the one person who was asking.
Here, I'd take a page out of the Wild's playbook and target a goalie on a bad defensive team – 29-year-old Anthony Stolarz has been the Anaheim Ducks' backup goalie for the last three seasons, and more often than not during his tenure, he's allowed fewer goals than expected with the defense in front of him.
Of course, nothing is for certain in hockey, especially when it comes to goaltending. Even though no one stat can truly predict its chaotic nature, what we do know about the Senators tells us that if they can maintain the defensive play we've seen as of late, Anton Forsberg might yet be able to carry the load for the long-awaited play-off run in 2023-24.