Building Belleville: Strong Start to the Off-Season for the Sens
The Belleville Senators made a few splashes as Free Agency kicked off on Saturday.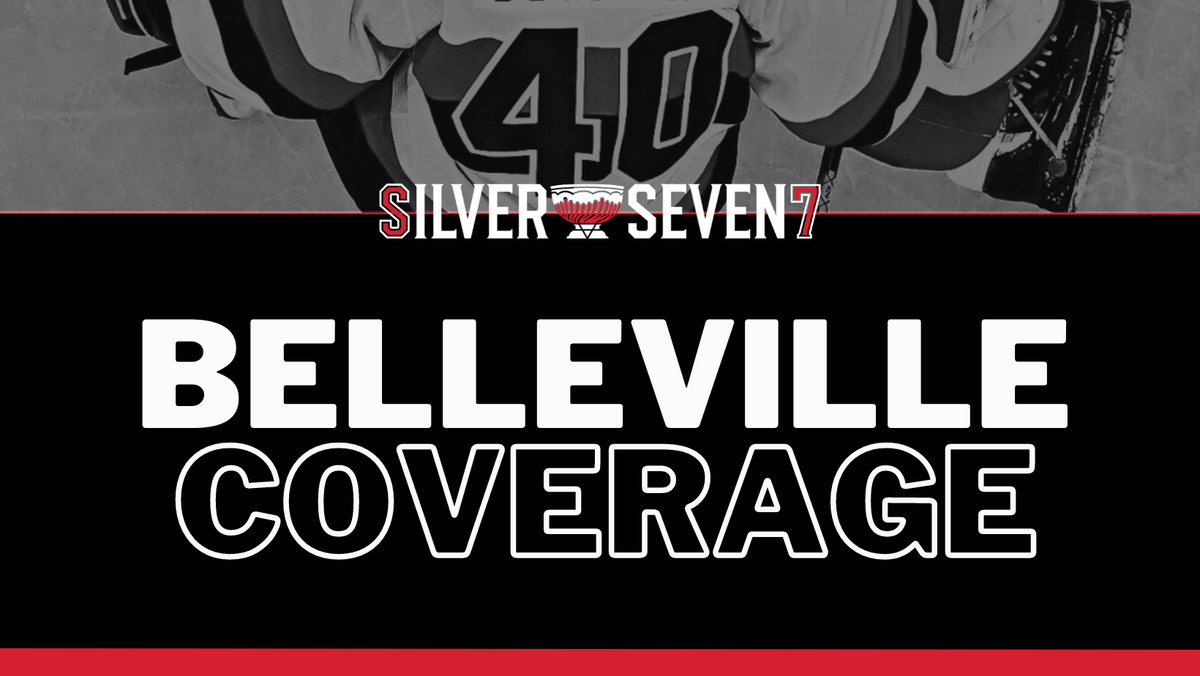 As the bell rang for Free Agency, Ottawa Senators fans were understanding waiting (not so) patiently for news to drop on how General Manager Pierre Dorion was going to shape this roster heading into the 2023-24 season. Were we going to see a big splash? How will they answer the goaltending question? Will Alex DeBrincat be moved?
What flew under the radar was a few savvy deals to build up the Belleville Senators. When considering the development paths for Roby Järventie, Angus Crookshank and Tyler Kleven, you likely optimize their opportunities by putting a very competitive team on the ice and getting these prospects into meaningful hockey games. The team did a fantastic job on day one of Free Agency, adding a number of solid players to the roster.
Before we get to those signings, let's do a quick recap of where some now former BSens' players will be suiting up this year.
Warmest Regards
It is with a heavy heart that I inform you that Jake Lucchini will not be returning to the Belleville Senators. Arguably Belleville's most reliable veteran forward, Lucchini signed a deal to join the Minnosota Wild organization next year. We also will be saying goodbye to Viktor Lodin, who was not qualified by the Senators.
Further, the team said goodbye to scrappy veteran Scott Sabourin. The enforcer had an offensive awakening last season, setting a career high in points in his 12th year in the league. Sabs is off to enjoy some sunshine as a member of the Sharks organization.
Building Belleville
The Sens kicked off Free Agency with a contract extension for key pivot Rourke Chartier. The veteran centre's 0.7 points per game was sixth among regular Senators last season. Brennan Saulnier will also return to the fold; the journeyman racked up 15 points in 30 contests with the club last year. A final notable returnee is Jacob Larsson who, after not being qualified with the team, signed a one year, two way deal a few days ahead of Canada Day.
Belleville was also thrilled to welcome Matthew Highmore and Garrett Pilon. Highmore ranked 19th in the AHL with 61 points on the season, which would have led the Belleville Senators, while Pilon is fresh off a Calder Cup Championship as a solid middle six centre for the Hershey Bears. With Lucchini on the move, I expect we'll be watching a lot of Pilon in Belleville.
Then, Belleville added Boko Imama - a move that's going to be really popular with fans. Imama brings an abundance of AHL experience with a sprinkling of NHL minutes. He'll be immediately looked to as a leader in the locker room, while adding a sand paper power forward element to Belleville's middle six.
Fun fact: both Imama and Highmore are former teammates of Thomas Chabot from their days in Saint John. Dorion continues to add Thomas and Brady's friends and, frankly, I'm okay with it.
The BSens also hopped overseas for an experienced forward making his return to North America in Josh Currie.
I remember seeing a bit of Currie when he played for the Bakersfield Condors before heading to the KHL for a pair of seasons. He was never a big player but he used his linemates well and spent a season as a captain in the league. For a player in the KHL, he did alright offensively but I foresee a middle six centre job in his future.
On the back end, they bolstered the depth on the right side with the addition of Bridgeport's Ryan MacKinnon. He only played a small role in the AHL last season meanwhile Belleville already has Lassi Thomson and Maxence Guénette on the right side.
What's Next
The work isn't over for the front office in shaping this roster for next season, although it's likely pretty close. The graduation of Jacob Bernard-Docker is all but certain, while Ridly Greig stands a decent chance at spending more time in Ottawa than anywhere else next year.
The team did add Jiri Smejkal and Nikolas Matinpalo in their European shopping spree earlier this spring, while, most notably, prospects such as Kleven, Tyler Boucher and Tomas Hamara are eligible to be on the roster.
Of Belleville's three leading goalscorers last season, none are currently under contract. Now, Egor Sokolov technically doesn't have a contract but we all know he's getting one. Lucchini, as previously mentioned, is on his way to Minnesota while Cole Cassels is currently a free agent, waiting for a deal. For a consistantly strong AHL club, you should want to bring a player like Cassels back. The 28 year old set a career best with 51 points in 63 games.
Outside of Cassels, there aren't many on the roster that I'd strongly wish back who aren't already there. Belleville can move forward with the group they have while dipping into the free agency pool for some depth pieces, for the inevitable roster moves initiated by Ottawa. The NHL picture may still be somewhat in doubt, but kudos are in order for management's quick and decisive upgrade of the AHL squad.
Not everyone can afford to pay for sports coverage right now, and that is why we will keep as much of the site's content free for as long as we can.
But if you are able to, please consider subscribing to help keep our articles free (and get a few extra perks).
Erik Condra
Ability to comment and participate in our community
Twice monthly newsletter available only to subscribers
Ad-free reading
Our undying love and appreciation
Brady Tkachuk
Everything from the Erik Condra tier
10% discount on all merch
Access to any future paywalled content
A personal thank-you from the Silver Seven staff
Daniel Alfredsson
Everything from the Brady Tkachuk tier
Inner peace knowing you are supporting quality, independent coverage of your favourite sports team