Will Ottawa's Bottom Six Really be *That* Bad?
Despite a lack of moves, some of these problems are likely to fix themselves.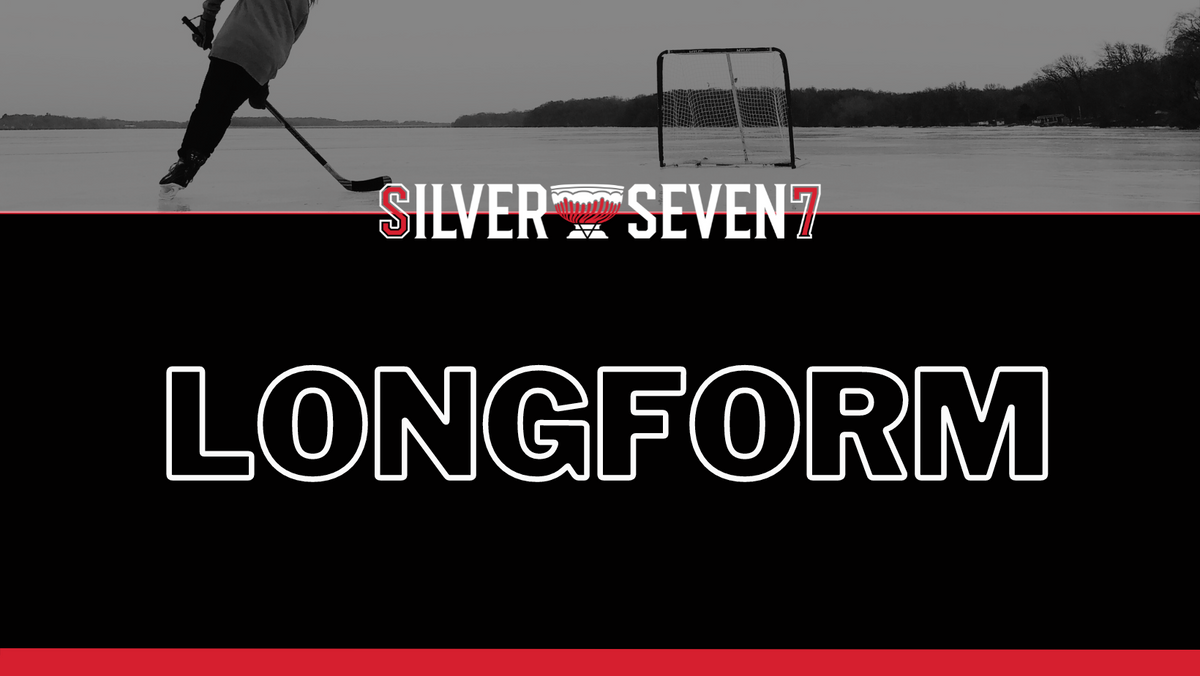 One of the 2022-23 Ottawa Senators biggest weaknesses was the absence of bottom-six production. When the top two lines went through scoring droughts, as sometimes happens, it seemed like the Sens might never score a goal. The idea that a forward from the third or fourth line would pitch in was more theoretical than anything else. The issue becomes all the more glaring upon closer inspection. The six players that spent the most time occupying Ottawa's third and fourth lines tallied points as follows:
Derick Brassard (23 in 62) - Mark Kastelic (11 in 65) - Mathieu Joseph (18 in 56)
Parker Kelly (4 in 55) - Dylan Gambrell (10 in 60) - Austin Watson (11 in 75)
Right off the bat, we begin to have flashbacks to the bad old days of 2018:  "Hey, this fourth line of Jean-Gabriel Pageau, Zack Smith, and Tom Pyatt isn't half-bad!" before realizing that's the third line and taking the metaphorical kick in the shins that is the fourth line of Nate Thompson, Gabriel Dumont, and Alexandre Burrows.
The 2023 edition was just as underwhelming, if not moreso than some of these truly terrible Sens teams, and they'll need to make significant improvements to have a shot at the playoffs this year.
Fortunately, even though Pierre Dorion's lack of moves has made some of the fanbase a bit antsy to say the least, reinforcements would appear to be on the way; the most notable of these being Shane Pinto.
You might be wondering what I'm talking about as Pinto played in all 82 games for the Senators last season. Ah, but most of those games were on the second forward line, covering for the injured Josh Norris. It should go without saying that if Norris is able to play a good chunk of the season, Pinto's presence on the third line has the potential to make up those six points in the standings by which the Sens missed the playoffs. Depth, and the proper slotting of players, matters.
If you're concerned about Pinto's production dropping without Alex DeBrincat and Drake Batherson on his wings, he actually scored at a lower rate with those guys than he did with Mathieu Joseph and Tyler Motte. Gotta love shooting luck and quality of competition!
24-year-old Mark Kastelic seems like a near-lock to centre the fourth line, and while his overall numbers were poor, there is a case to be made that he was largely dragged down by Kelly and Watson. Kastelic posted 5-on-5 expected goals rates over 50 percent when playing away from the two (albeit in a small sample). His production increased as the season went on, scoring more than half of his points in the final third of the season, and was strong in the faceoff circle with a 56.95% success rate, according to NaturalStatTrick. What I'm trying to say is that there's hope for Kastelic.
Moving on to  Joseph, I'm sure most readers remember the 2022 off-season during which time seemingly every other piece of Sens writing was about how this guy was a diamond in the rough, only to have him deliver zero even-strength goals this past season. Though Joseph definitely underperformed, and signing him to a four-year deal based on an inflated shooting percentage was short-sighted, we shouldn't be quick to dismiss a player coming off a career-low shooting percentage, either. Joseph will almost certainly never produce like he did in that magical run immediately after the trade, but he's not likely to be quite as snake-bitten as this past season.
Joseph isn't a grizzled journeyman, but he's still a veteran of over 200 NHL games as of his being dealt to Ottawa, and so far he's always been an above-average finisher. His previous career-low shooting percentage was 11.4%, well over double the 4.5% he posted this past season. Just like Alex DeBrincat and Drake Batherson, this is a player who's due for a significant SH% increase.
Joseph SH% by Season, All Situations from NHL.com
| Season | Team | GP | SH% |
| --- | --- | --- | --- |
| 2018-19 | TBL | 70 | 13.7 |
| 2019-20 | TBL | 37 | 11.4 |
| 2020-21 | TBL | 56 | 20.3 |
| 2021-22 | TBL | 58 | 11.9 |
| 2021-22 | OTT | 11 | 21.1 |
| 2022-23 | OTT | 56 | 4.5 |
Aside from being the team's strongest penalty killer and having a fantastic penalty differential, Joseph also hit a new high as a playmaker, finishing behind only Brady Tkachuk and Tim Stutzle in assists/60 at 5-on-5, and ranking in the 73rd percentile league-wide, according to NaturalStatTrick.
There's still a spot to fill on the third line, and with 9 points in 20 games in his first professional season, Ridly Greig is a strong training camp away from locking it down. If he can maintain that scoring rate over a full season, he'll end up with 36 points, which would top any bottom-six player from last year's Sens, including Pinto.
Filling out the 4th line, the Sens have a couple of options with varying levels of experience. Egor Sokolov's play down the stretch made me wish he was called up earlier, the difference from last season is night and day. Angus Crookshank, Parker Kelly, Jiri Smejkal, and Matthew Highmore are also in the mix.
Zack MacEwen is also there, and while I'm not online enough to get angry about his three-year deal, I do have some questions about how he'll be deployed in Ottawa. I wouldn't mind the occasional pounding of a division rival, but this isn't a guy you want playing every night if you have playoff aspirations for your team.
MacEwen is on a one-way deal, and I'm hoping the Sens don't waive a former second-rounder in Sokolov, so I'll pencil both into the opening-night roster.
There's also the uncertainty of the impending DeBrincat trade, which will bring at least one NHL player back. For now though, here's the lineup I'm envisioning:
Greig - Pinto - Joseph
Smejkal - Kastelic - Sokolov
Extra: MacEwen
Along with Norris in the 2C spot, there are meaningful upgrades in five of six spots, with Joseph being a likely bounce-back candidate. So it shouldn't be too awful. Maybe even slightly good, who knows?
You don't need a bunch of world-beaters here. Even the likes of Julien Gauthier and Patrick Brown, who weren't anything special, each had 5 points in 17 and 18 games respectively, and made a tangible difference on the roster in the final games of the year.
Provided the Sens can avoid a second round of hilariously bad injury luck, this aspect of their team has the potential to fare much better this year. There's a lot to shake out yet, and they're certainly banking on some growth from several players, but the potential is there. It doesn't have to be all doom and gloom.
Not everyone can afford to pay for sports coverage right now, and that is why we will keep as much of the site's content free for as long as we can.
But if you are able to, please consider subscribing to help keep our articles free (and get a few extra perks).
Erik Condra
Ability to comment and participate in our community
Twice monthly newsletter available only to subscribers
Ad-free reading
Our undying love and appreciation
Brady Tkachuk
Everything from the Erik Condra tier
10% discount on all merch
Access to any future paywalled content
A personal thank-you from the Silver Seven staff
Daniel Alfredsson
Everything from the Brady Tkachuk tier
Inner peace knowing you are supporting quality, independent coverage of your favourite sports team