A Closer Look at the Ottawa Senators' Problematic Second Line
After Brady Tkachuk, Tim Stützle, and Claude Giroux, things went downhill fast.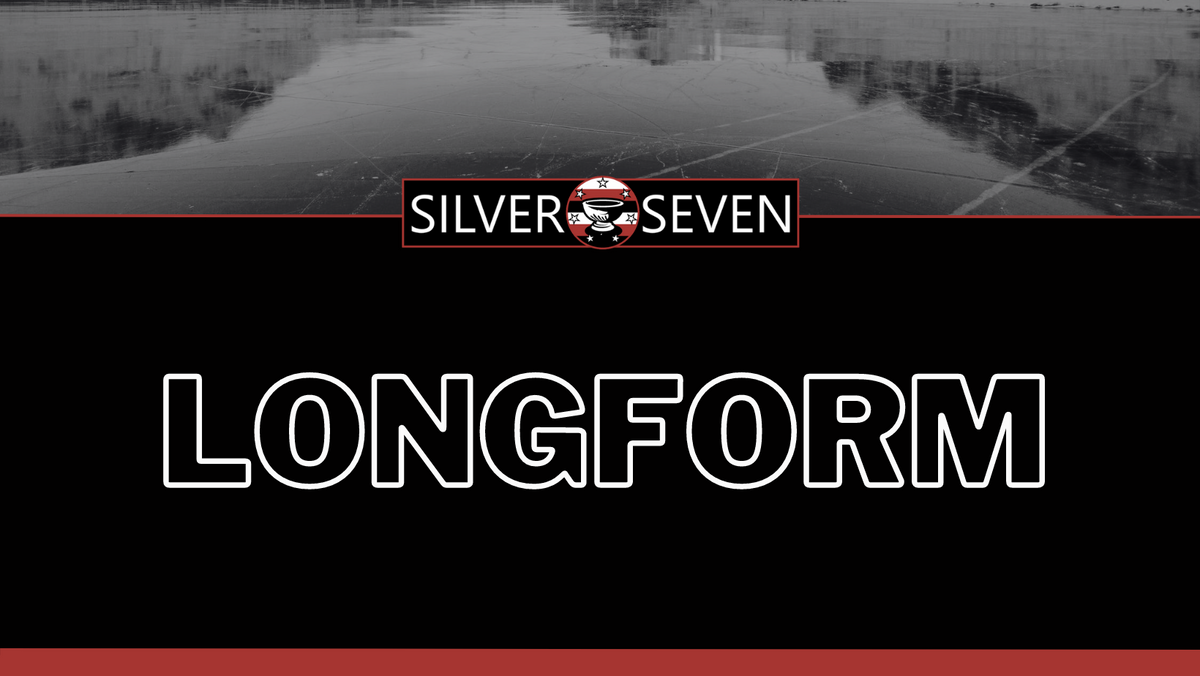 Of all the things that went wrong with the Ottawa Senators 2022-23 season, the lack of offense from the second line of Shane Pinto, Alex DeBrincat, and Drake Batherson doesn't get as much attention as it  perhaps should.
The bulk of the discussion of the team's failures is centered around Pierre Dorion and D.J. Smith, and their impact on the team's defensive structure, goaltending, and bottom-six production. These issues certainly contributed to Ottawa finishing 21st league-wide but they pale in comparison to the play of, in my opinion, the most disappointing second line I've watched as a Sens fan.
First things first, we need to address the dump-and-chase narrative. Emphasis on "dump", because it's a load of crap. Meghan Chayka, a co-founder of Stathletes, posted the following graphic after Ottawa's 81st game of the season, showing they had the fourth-highest odd-man rush differential at +93.
One stat isn't enough to paint a full picture of a coach's system, but depending on whether or not you believe odd-man rushes are more dangerous than cycling in the offensive zone, it does suggest that D.J.'s might not be holding the team's finishing back as much as some would like to believe.
Especially when you consider the level of talent (or lack thereof) the Sens have featured over the past several years. But even then, did Ottawa's second line this year measure up to previous iterations?
To try and eliminate coaching as a factor, I've looked at two-man combinations (we'll get larger samples as opposed to when using full lines) that were primarily used in a second-line role with Ottawa. All four duos you'll see here are from a different season in Smith's tenure, with the data being provided by NaturalStatTrick.
| Season | Player A | Player B | 5v5 Minutes | 5v5 SH% | 5v5 GF/60 | 5v5 xGF/60 | 5v5 GF% |
| --- | --- | --- | --- | --- | --- | --- | --- |
| 2022-23 | Shane Pinto | Alex DeBrincat | 619 | 6.01% | 1.84 | 2.51 | 34.55% |
| 2021-22 | Tim Stutzle | Connor Brown | 360 | 8.57% | 2.50 | 2.38 | 50.00% |
| 2020-21 | Tim Stutzle | Drake Batherson | 319 | 8.13% | 2.44 | 2.26 | 48.15% |
| 2019-20 | Chris Tierney | Anthony Duclair | 315 | 9.29% | 2.48 | 2.05 | 40.63% |
To start with what you'd expect, the Pinto-DeBrincat pair had the highest expected goals for rate at 5-on-5, with Tierney-Duclair bringing up the rear. Wait, Tierney? As in Chris "Condra Hands" Tierney? He was a second-line centre for the Senators!? Yes, he was! And he wasn't great! But as we found out this season, there's always another layer below the bottom of the barrel.
Look at those shooting percentages! Over the last three years, a team with average shooting talent saw a success rate of roughly 8.3%, and you can reasonably assume that second-line combinations will shoot at least around the same rate as the team average. Not only did Pinto-DeBrincat miss this benchmark, they even failed to clear the worst shooting team over the past three seasons (the Los Angeles Kings at 7.55%) by a large margin.
So why on Earth did this happen? For starters, looking at some additional context on the Pinto-DeBrincat pair, they were consistently used as the team's second line. Drake Batherson was the most-used player on that line, so let's look at his individual performance when compared to previous seasons.
| Season | Batherson 5v5 SH% |
| --- | --- |
| 2020-21 | 12.09% |
| 2021-22 | 13.95% |
| 2022-23 | 4.14% |
I'm not sure if 12-14 percent is going to be the norm for his career, but I'd say 4.14% is a safe bet for a career-low. He had just seven 5v5 goals all year, which is five less than he had in 36 fewer games last season, and also as many as Mark Kastelic had this season. And only one more than Austin Watson. In fact, the only regular Sens forwards who scored at a lower pace this season were Parker Kelly, Tyler Motte, and Mathieu Joseph.
DeBrincat, while not to the same degree as Batherson, also had an unlucky shooting year at 5-on-5, with his 7.19% being less than half his career high in Chicago. His goalscoring was outpaced by Derick Brassard, Kastelic, and in smaller sample sizes, Patrick Brown and Julien Gauthier. Not to mention the seemingly infinite posts he hit, and the multiple goals he had called back due to offside reviews. Just goes to show how close he was to potting 25 or even 30 this year.
There are many reasons why this shouldn't be a problem next year. Even if you take Josh Norris out of the equation, Pinto is still a developing forward. He clearly wasn't ready for second-line duties this season, but he could be next season, and he'll likely be on the third line next year anyway.
He can shoot the puck pretty well, as he's got a 20-goal season under his belt already, so working on his playmaking and moving the puck in transition will be the key to a successful off-season. With this in mind, I expect significant positive regression for DeBrincat and Batherson's shooting percentages.
It's not just about understanding what went wrong, but also the chances of those issues persisting into next season, and I see plenty that were out of Smith's control. Yes, the defense was inconsistent, but the quality of personnel was not playoff-worthy for most of the season, despite being leagues above what we had seen before under Dorion. That was before acquiring Jakob Chychrun. Smith also deserves flack for the deployment of the bottom six, but he ultimately wasn't the one who put the group together. Things improved with Ridly Greig in the lineup.
What I saw throughout the year wasn't a playoff-caliber roster constantly held back by coaching, but an average one that routinely outshot their opponents, and was held back by a combination of poor depth, inconsistent goaltending, and an unsustainable lack of finishing at 5-on-5, particularly from a second line which featured a green Pinto (that wasn't meant to be a NoDak joke but I'll take it) and a hosed DeBrincat and Batherson.
Will any of these be a problem in 2023-24? If not, it isn't difficult to foresee another big jump up the standings next year.