Game Coverage
Game 80 Preview and Open Thread: Ottawa Senators versus Tampa Bay Lightning
It's basically an exhibition game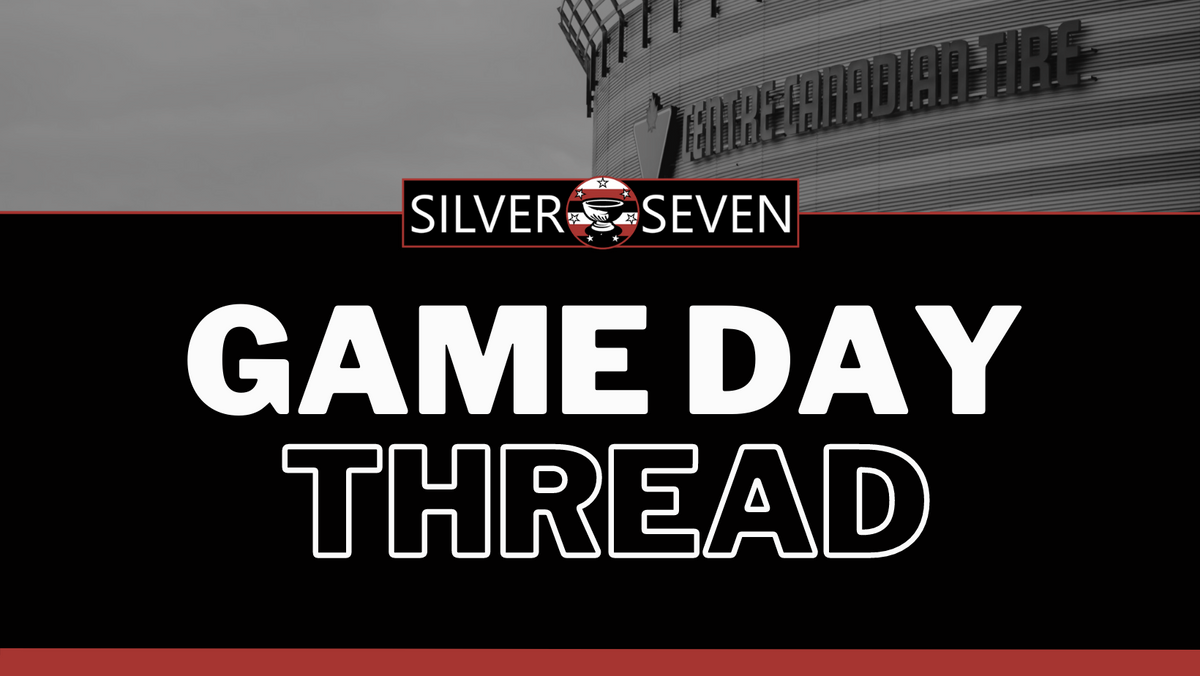 Just because the regular season has officially become meaningless, that doesn't mean we can't enjoy milestone watch for the next three games. A handful of players still have some semi-meaningful thresholds to cross. And if that doesn't tickle your fancy, then maybe try to enjoy some rookies playing in the NHL after years of hard work and sacrifice. Or maybe don't. You do you.
Game Notes
Tampa's last game, a 6-1 loss to the Islanders on Thursday, didn't really have any playoff implications for the Lightning but they probably still want to tighten things up a bit before their first round matchup with Toronto. Or rest up and get healthy. I don't care. Just beat Toronto, whatever that takes.
Speaking of getting healthy, the Lightning lines below look bizarre in part due to some injuries to core players. These inlcude: Anthony Cerelli, Erik Cernak, Brandon Hagel, Tanner Jeannot, and Patrick Maroon.
As you already know, the injury bug continues to run riot in Ottawa with the following players in the infirmary: Derick Brassard, Thomas Chabot, Jakob Chychrun, Anton Forsberg, Travis Hamonic, Parker Kelly, Josh Norris, and Austin Watson.
In terms of actual exes and ohs, the decision between starting Brian Elliott or Andrei Vasilevskiy will have major implications on Ottawa's chances tonight. Given all of Tampa's injuries, holding that top line in check and minimizing time spent on the penalty kill will make the difference. In terms of special teams, Ottawa can hang with Tampa in expected goals for on the powerplay and against on the penalty kill but can't match the firepower the Lightning have or the quality of goaltending (if Vasilevskiy starts).
At five-on-five both team generate similar amounts in terms of expected goals and allow similar rates too. Again, the Lightning convert on more of their chances at five-on-five and get better goaltending so pretty much story of the season for Ottawa again tonight. Just try to redeem yourselves after what that was on Thursday.
Where to watch/listen: SN360, City, TSN1200 @ 7PM EST
Lines from Last Game
Ottawa Senators
Tkachuk - Stützle - Batherson
Greig - Giroux - DeBrincat
Joseph - Pinto - Sokolov
Brown - Kastelic - Watson

Sanderson - Zub
Brännström - Holden
Kleven - Bernard-Docker


Tampa Bay Lightnings
Point - Stamkos - Kucherov
Killorn - Paul - Eyssimont
Jeannot - Bellemare - Perry
Maroon - Colton - Fleury (11-7)

Sergachev - Raddysh
Hedman - Perbix
Cole - Bogosian


Stats
Game 80
Ottawa Senators
Tampa Bay Lightning
Category
Player
#
Player
#
Goals
Tim Stützle
37
Brayden Point
48
Assists
Tim Stützle
47
Nikita Kucherov
78
Points
Tim Stützle
84
Nikita Kucherov
108
Shots
Brady Tkachuk
332
Nikita Kucherov
256
ATOI
Thomas Chabot
24:58
Mikhail Sergachev
23:51
Game 80
Ottawa Senators
Tampa Bay Lightning
Category
Rank
#
Rank
#
Goals
19th
3.09
8th
3.36
Goals against
21st
3.26
13th
3.02
Shots
7th
33.1
14th
31.6
Shots against
18th
31.1
19th
31.2
Powerplay
7th
23.9%
2nd
25.3%
Penalty Kill
13th
80.9%
15th
79.9%
Corsi% (5V5SVA)
16th
50.9%
13th
51.8%
xGoals% (5V5SVA)
16th
50.9%
12th
52.4%